| Work | Skills and Tools | | | |
| --- | --- | --- | --- | --- |
| New eCommerce site | Research, plan and design | | | |
| Design and implementation | Creativity and accuracy | | | |
| Inventory management and sales | Woocommerce, Stripe, Adwords | | | |
| Platform | Wordpress | | | |
---
E-commerce design and implementation for featuring a range of consumer tech products. The site is based on the WordPress platform with WooCommerce integration.
The site features several different product categories including: Drones, Electric Scooters, Electric Skateboards, Mini Projectors, Noise Cancelling Earphones, Smart Watches, Solar Backpacks, VR headsets
 and Wireless chargers.
The content is organised under two main categories: Fun and Useful Products.
While there will several cases of products overlapping both categories it is a simple and logical way to manage and find the growing content.
---
Due to the combined increased costs and significantly increased logistics caused by Brexit, this ecommerce store ceased trading at the start of 2020.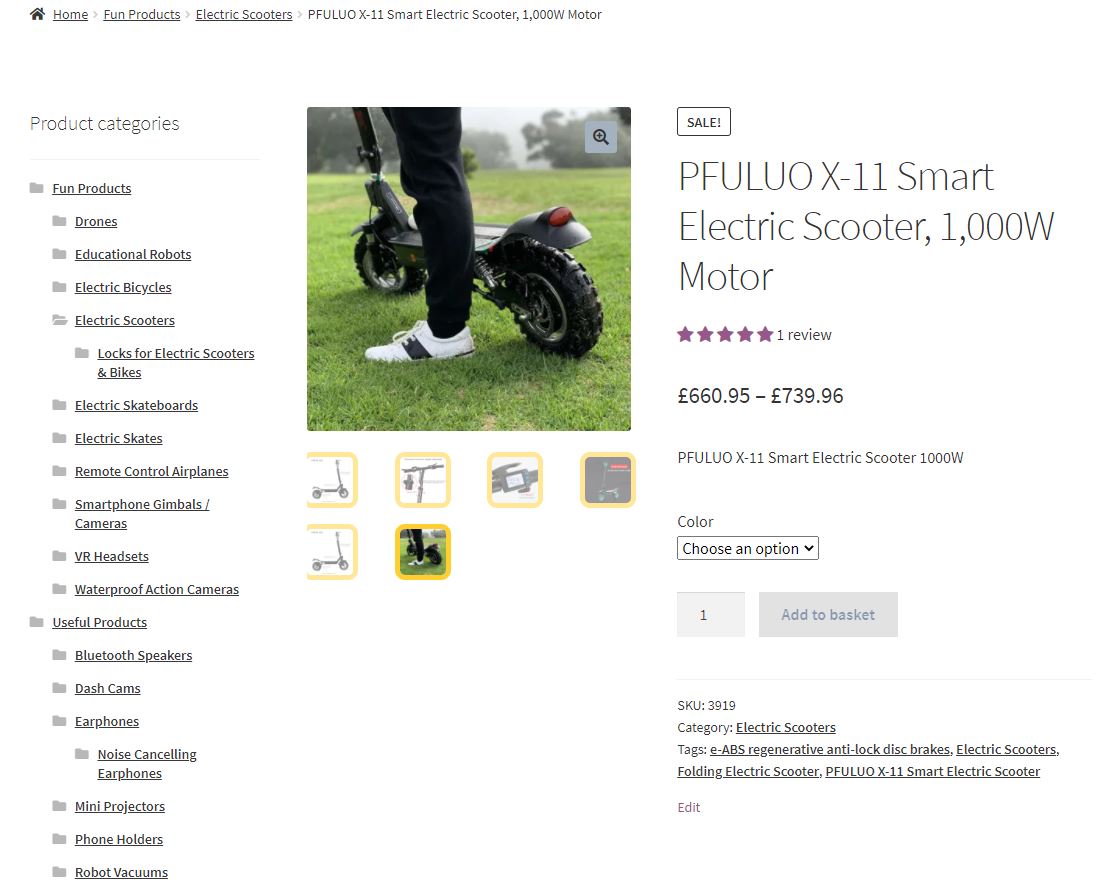 ---